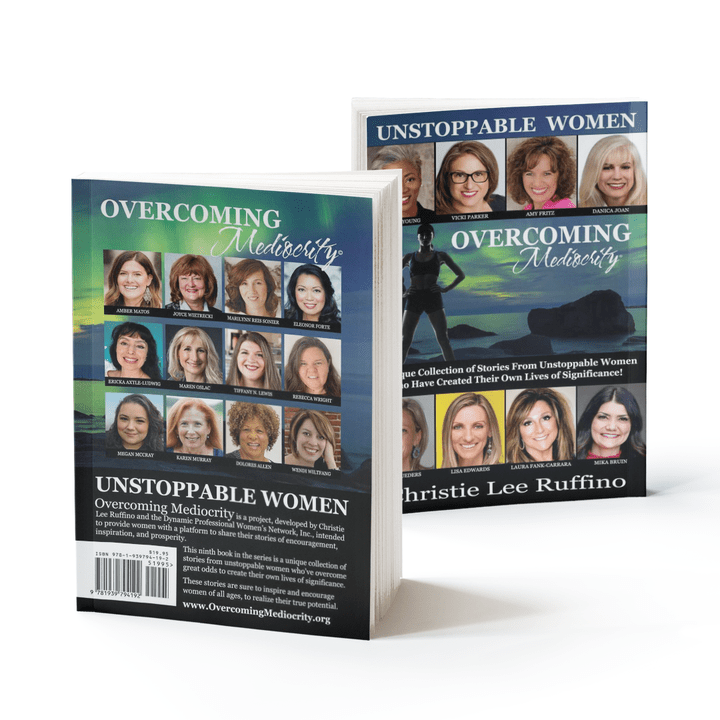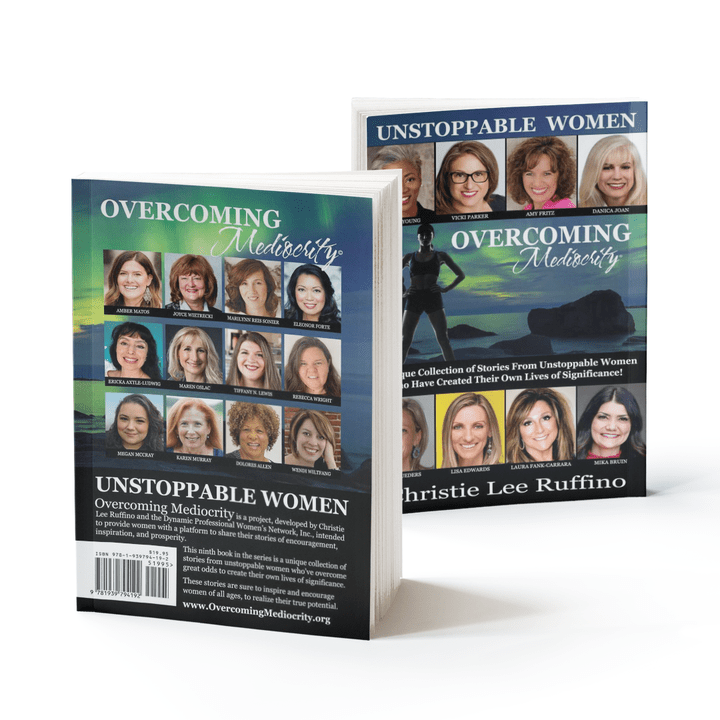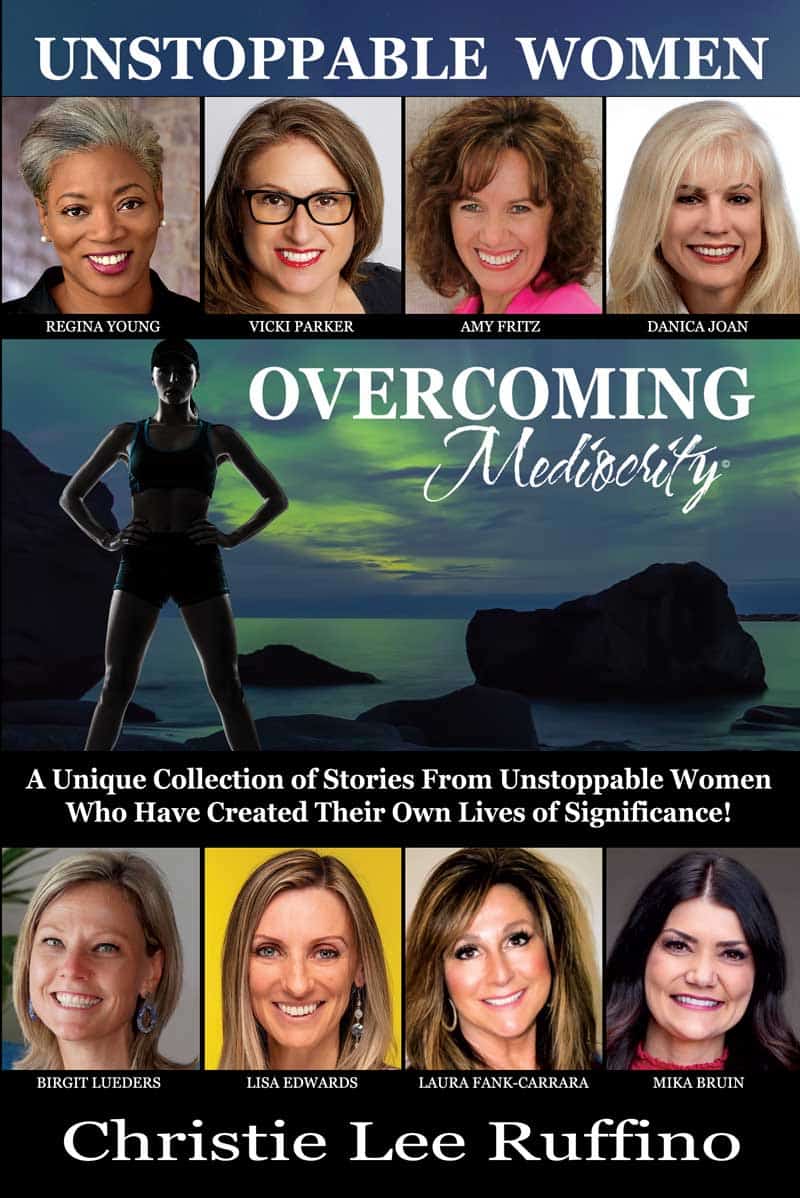 UNSTOPPABLE WOMEN OVERCOMING MEDIOCRITY:
A Unique Collection of Stories From Unstoppable Women Who Have Created Their Own Lives of Significance
Order Your Copy Today!
GET INSPIRED!
Helping women of all ages love themselves just the way they are, inspires me the most. Discover "your" hidden strengths while finding renewed belief in yourself as you read these transcendent stories of female empowerment from 20 courageous, unstoppable women in "Overcoming Mediocrity - Unstoppable Women". Ultimately, breaking the chains of self-doubt and moving you to accomplish phenomenal goals. Let our stories guide you to your most magical self.
Putting yourself out there isn't easy - but for me, it's so worth it! Let my story and the stories of my fellow unstoppable women inspire you to be your best self.

Look forward to a book filled 100% with motivation, power, purpose, and a renewed sense of passion.

Together, we inspire! Order your copy below or even include one for a friend in need to start an uplifting book chat.

Order Your Copy HERE
✕